J-Momo brings Italy to the world
We have been creating completely automatic restaurants and markets since 2013.
0
offices, hotels, industries
01.
We design
We design spaces for our vending machines and products for a relaxing break
02.
We build
We build them with the best and most high-tech vending machines.
03.
We organise
We organise everything down to the smallest detail, so that everything works as well as possible.
04.
We restock
We restock all our machines promptly, with J-Momo artisan products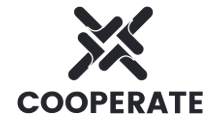 We start from the design
Do you have a space available, whether outside or inside? contact us and we will create a design for you.
We select our best vending machines
we select and install our best vending machines to set up your sales point
We won't leave you on your own – we will accompany you step by step in starting up your operations.
customer office

Excellent customer care. They respond and give you satisfaction
Vittoria Br.
Italy
Design Quality

J-Momo products are excellent. It is evident that they are artisanal products and you can see it from the flavor.
Gianni G.
Italy
Design

J-Momo vending machines have a crazy design. I requested them customized with my logo and company colors and they are beautiful.
Giovanna B.
Staten Island
Efficiency

Perfect vending machines. Installed in my hotel
Michele G.
United States